Private medical clinic
interior design project.
NOT JUST AN AESTHETIC, A PHILOSOPHY OF WELLNESS.
Dal 2012 lo Studio De Grandis si occupa di interior design per progetti di interni come retail, showroom, abitazioni e cataloghi. Attenzione ai dettagli, eleganza ed armonia si riflettono ogni volta negli spazi nella forma e nella funzione. 
Since 2012 De Grandis Studio has been dealing with interior design for projects as retail, showrooms, homes and catalogs. Attention to detail, elegance and harmony are reflected every time in the spaces in form and function.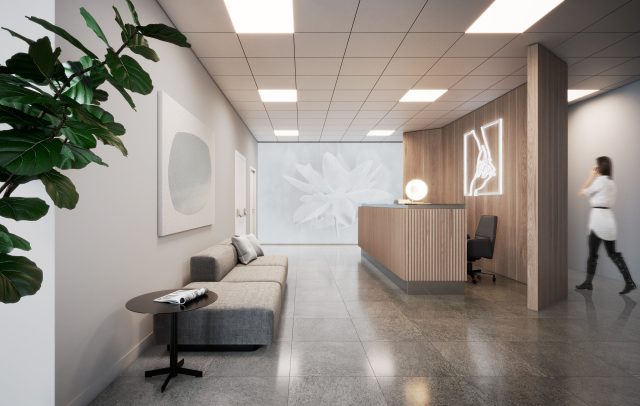 Per ogni nuovo progetto lo Studio De Grandis crea una storia unica: un concetto di estetica rigorosa che esalta la bellezza dei materiali, uno spirito moderno senza tempo, che unisce eleganza e funzione. In queste immagini visualizzazione 3D di una clinica privata a Giussano (MB). 500 mq per arredare reception, uffici, ambulatori e palestra con un visual coordinato, finiture naturali, grafiche, ambienti sofisticati…un approccio estetico elegante rinnovato con sensibilità e al passo con i tempi.
For every new project Studio De Grandis creates a unique story: a concept of rigorous aesthetics that magnify the beauty of the materials, a timeless modern spirit, which combines elegance and function. In these images 3D visualization of a private clinic in Giussano (MB). 500 sqm to furnish reception, offices, clinics and gym with a coordinated visual, natural finishes, graphics, sophisticated environments…an aesthetic approach of elegance renewed with sensitivity and in tune with the times.